Gettin' Hasty with Hastur: Tatters of the King part 1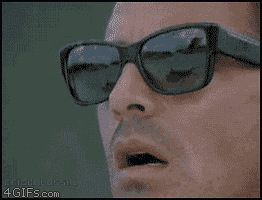 The Players:
Enoch P. as David Davis, Crown Prosecutor
Eric S. as Doctor Nikodemus Prosper, German Paleontologist
David K. as Doctor Rowan Legume, Renowned Psychologist
Justin H. as Genevieve "Gigi" Genovese, American Socialite by day and Con-Artist all the time
Notable People:
Talbot Estus – writer of "Carcosa", an adaptation of "The King in Yellow" for English audiences; loaned investigators The King in Yellow and Der Wanderer durch den See.
Jean Hewart – an attractive young dilettante, acted in "Carcosa." Daughter of Lord Hewart, the Lord Chief Justice of England. Befriended by Gigi.
Walter Paige – a handsome but sickly young man who acted in "Carcosa", he's an art student at University College London.
Dr. Charles Highsmith – superintendent at St. Agnes' Asylum for the Deranged in Weobley, Herefordshire. Contacted Dr. Legume with a request for assistance determining whether a rather unusual patient of his, one Mr. Alexander Roby, should be recommended for release.
Alexander Roby – he and his brother, Grahame Roby, are the only surviving members of the Roby family following the brutal murder of their father and sister. Claims to be their murderer, though he was found in another room soon after the murders, which were committed in such a way that Alexander was eliminated as a suspect.
Mark Evans – orderly at the asylum who snuck Roby writing implements in exchange for future favors from the powerful Roby family. Was chastised and ceased.
Price – orderly at the asylum who escorts the investigators around the grounds, to both Roby and Harriwell's cells.
Lucius Harriwell – fat mental patient in the cell next to Alexander Roby's. Blamed for the horrible murder of an orderly, Cuthbert Yates.
Cuthbert Yates – orderly murdered about a year earlier. Seemed to be an unprovoked, senseless attack. Enough blood covered the room for two men, and there were two blood types found at the scene, though none of the other staff at St. Agnes' were wounded in any way following the attack.
Grahame Roby – brother of Alexander, and a prominent merchant banker. In a meeting with Mr. Davis, showed himself to be a blunt and uncompromising man, wholly convinced of his brother's insanity and willing to make the necessary calls to ensure that Roby remains at St. Agnes'. Suggested David speak with Inspector Stephens if he wished to know more of Alexander.
The Story Thus Far…