Call of Cthulhu – We Need a New King, This One is in Tatters (8/11/12)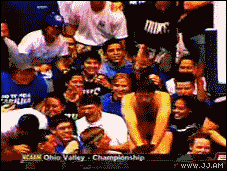 This will be a quick rundown of what happened last time in our Tatters of the King campaign. Though the enormous video stream has unfortunately been lost, in a rare moment of foresight I had written down what happened and when as the investigation team moved through London.
The Players:
Enoch P. as David Davis, Crown Prosecutor
Eric S. as Doctor Nikodemus Prosper, German Paleontologist
David K. as Doctor Rowan Legume, Renowned Psychologist
Justin H. as Genevieve "Gigi" Genovese, American Socialite by day and Con-Artist all the time
Kevin A. as Walter Paige, an art student at University College London and amateur actor
Notable People:
Talbot Estus – writer of "Carcosa", an adaptation of "The King in Yellow" for English audiences; loaned investigators The King in Yellow and Der Wanderer durch den See.
Jean Hewart – an attractive young dilettante, acted in "Carcosa." Daughter of Lord Hewart, the Lord Chief Justice of England. Befriended by Gigi.
Walter Paige – a handsome but sickly young man who acted in "Carcosa", he's an art student at University College London.

Dr. Charles Highsmith – superintendent at St. Agnes' Asylum for the Deranged in Weobley, Herefordshire. Contacted Dr. Legume with a request for assistance determining whether a rather unusual patient of his, one Mr. Alexander Roby, should be recommended for release.

Alexander Roby – he and his brother, Grahame Roby, are the only surviving members of the Roby family following the brutal murder of their father and sister. Claims to be their murderer, though he was found in another room soon after the murders, which were committed in such a way that Alexander was eliminated as a suspect.

Mark Evans – orderly at the asylum who snuck Roby writing implements in exchange for future favors from the powerful Roby family. Was chastised and ceased.

Price – orderly at the asylum who escorts the investigators around the grounds, to both Roby and Harriwell's cells.

Lucius Harriwell – fat mental patient in the cell next to Alexander Roby's. Blamed for the horrible murder of an orderly, Cuthbert Yates.

Cuthbert Yates – orderly murdered about a year earlier. Seemed to be an unprovoked, senseless attack. Enough blood covered the room for two men, and there were two blood types found at the scene, though none of the other staff at St. Agnes' were wounded in any way following the attack.
Grahame Roby – brother of Alexander, and a prominent merchant banker. In a meeting with Mr. Davis, showed himself to be a blunt and uncompromising man, wholly convinced of his brother's insanity and willing to make the necessary calls to ensure that Roby remains at St. Agnes'. Suggested David speak with Inspector Stephens if he wished to know more of Alexander.
Dr. Lionel Trollope – the Roby family physician. He was called when the murders happened at the Roby residence. Dr. Trollope was murdered several days after speaking to the investigators. Before he died he sent a letter to the investigators, explaining some of the history of the Roby family and Alexander in particular. In this letter several leads are brought before the investigators.
Detective Inspector Andrew Taylor – investigating Dr. Trollope's murder. Spoke to David Davis about his recent meeting with the Dcotor. Informed of the strange man which seemed to be shadowing the investigators over the past few days, and suggested the investigators call him again if they saw him.
Vincent Tuck – private detective hired by Grahame Roby to follow his brother, Alexander, for three weeks in November of 1925. Revealed that in November 1925, Alexander met almost nightly with three men: Lawrence Bacon, Malcolm Quarrie, and a fourth man only identified as Edwards.
Lawrence Bacon – Tuck described Bacon as being older in 1925 than he seems today in 1929. The investigators met Bacon at his place of business, an antique and rare book store in London, and spoke to him through the bars on his door (which he did not open to allow the investigators to enter). He requested any business cards the investigators had on them and bid them good day.
Shadowy figure – a man has been tailing the investigators. The description given of this man, along with the description of Dr. Trollope's murderer, fits the man who knocked out David Davis in a bar and instructed the investigators to stop what they're doing or "you're dead."
The Story Thus Far…
Thursday, November 3rd, 1929  – We open on our investigators stuck indoors as snow continues to blanket London
Friday, November 4th – David Davis schedules an appointment with Inspector Stephens
Saturday, November 5th – Investigators receive news of Dr. Trollope's murder; David Davis schedules appointment with Detective Inspector Andrew Taylor, the lead detective on the case
Sunday, November 6th – Find whistle, talk to paper boy
Monday, November 7th – Blizzard
Tuesday, November 8th – Meeting with Bacon; meeting with Vincent Tuck; encounter man in bar